News and Events
Christmas Party – December 2022
Our Sentes Holiday Party took place on December 3rd at Big White resort. It was a celebration dedicated to all our staff members for their enthusiasm and dedication they all brought in 2022. We look forward to an incredible and successful 2023.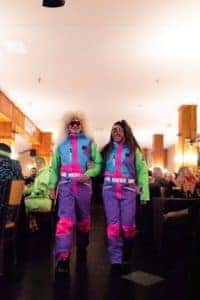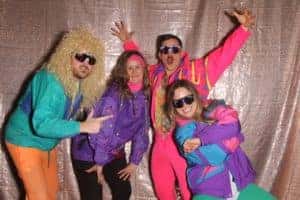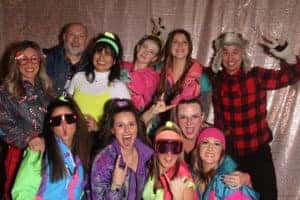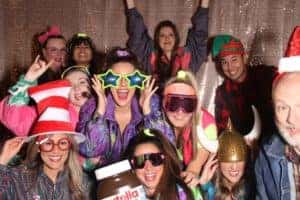 Christmas Potluck & Gift Exchange – December 2022
Christmas is a time to have fun and enjoy the holiday spirit, that is why our stores enjoyed delicious treats and exchanged gifts as part of the festivities. Thank you to everyone for participating in all the fun, we already can't wait for next year!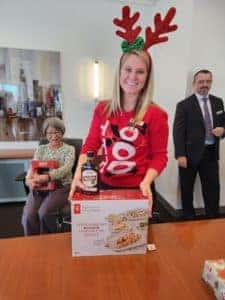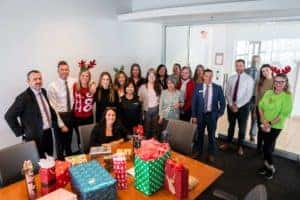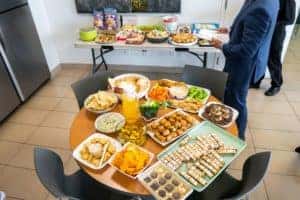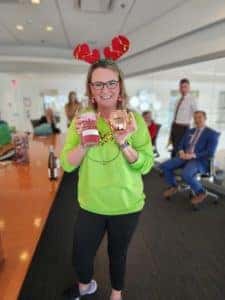 Santa at Sentes – December 2022
We had two very special guests stop by our Lexus of Kelowna dealership to have some family fun and spread the Christmas cheer! A special thank you to Chris Neves (Fixed Operations Manager at Kelowna Mercedes-Benz) and Sam Kaloti (General Manager Kelowna Mercedes-Benz) who played the roles of Santa Clause and The Grinch and volunteered their time to help raise donations for families in need this year. A big shout out to everyone who donated, came out in support of a good cause and for some fun!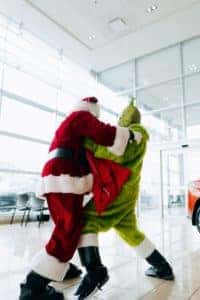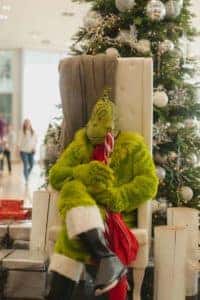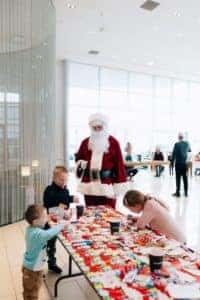 Service Valet/Detail Appreciation – December 2022
We celebrated the detail and service valet teams of our stores as an appreciation for the outstanding work they do every day. Hard working employees like all of you make this company what it is today. Thank you for bringing your best to work every single day! Our detail and service valet crew enjoyed an exciting night of bowling and delicious food at 'Pins and Pints' in West Kelowna.
We are constantly impressed by your performance. Thank you for your hard work!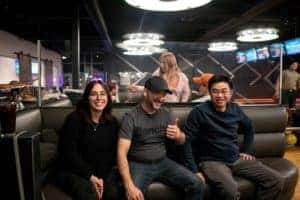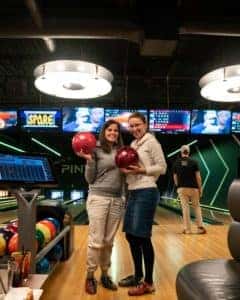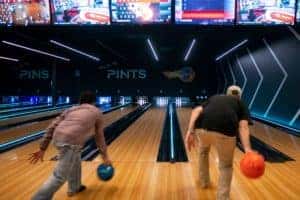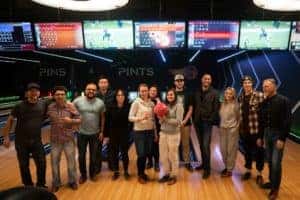 Wheelchair Accessible Business- November 2022
Sentes Automotive is Happy to announce that both Lexus of Kelowna and Kelowna Infiniti Nissan dealerships will be included in the 'Wheelchair Accessible Businesses' directory that the Spinal Cord Injury BC is building with the Thompson Okanagan Tourism Association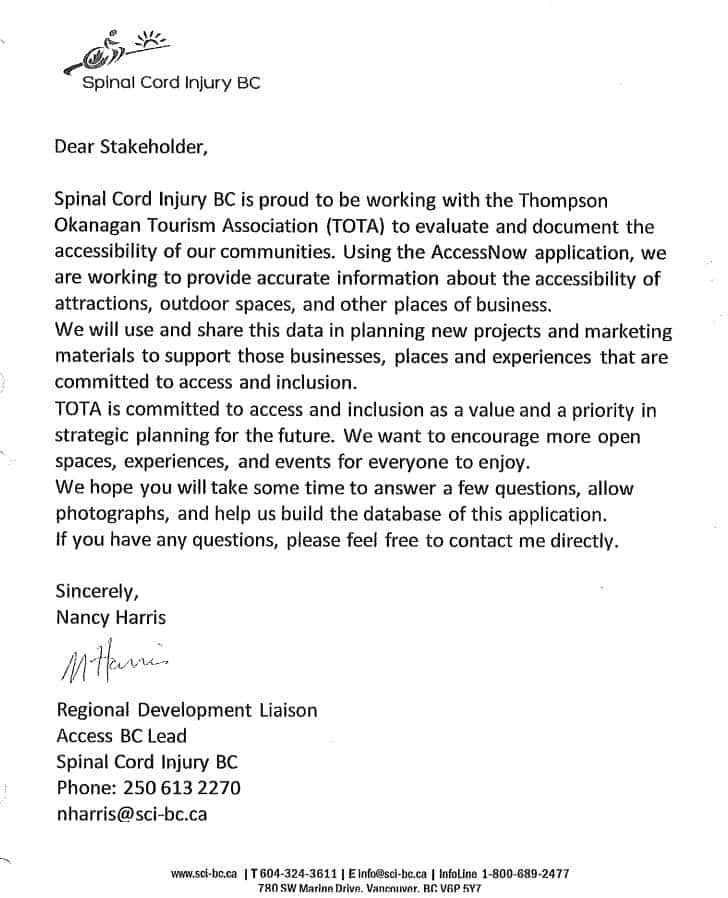 Naloxone Training – November 2022
Pamela Pearson, our Director of Internal Operations, and a few staff members attended The Commerce ConneX Event at 'The Bridge Youth & Family Services Society' sponsored by the Kelowna Chamber. The team had the chance to learn about overdose prevention and how to best react when faced with those situations as well as how to correctly administer Naloxone when needed. Thank you to those who participated and learned more about overdose awareness.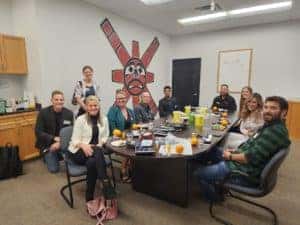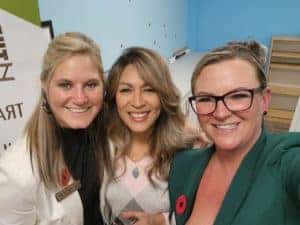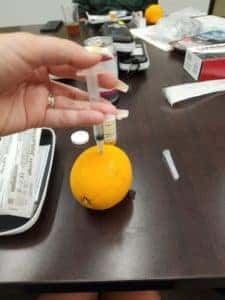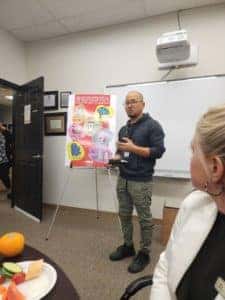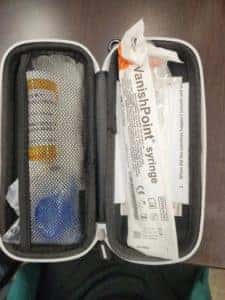 Technician Appreciation – November 2022
The month of October we celebrated the technician team, as an appreciation for all they do everyday for our company. We know how hard you all work to deliver the best service to our customers. Your valuable knowledge and unique skillset in the automotive industry and determination certainly makes an impact on results and performance to this company. Our technicians enjoyed a night of bowling and beer at Pins and Pints in West Kelowna.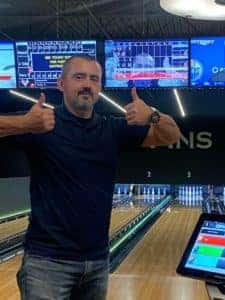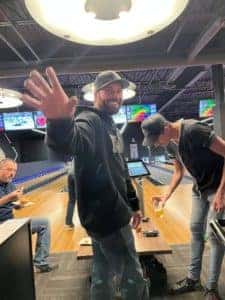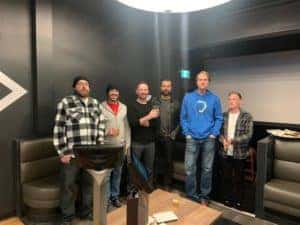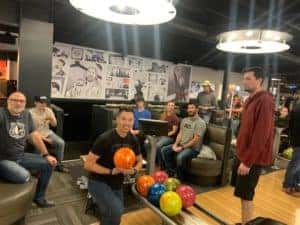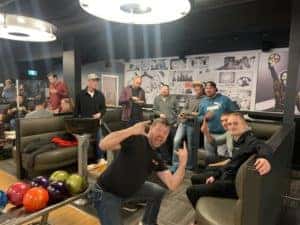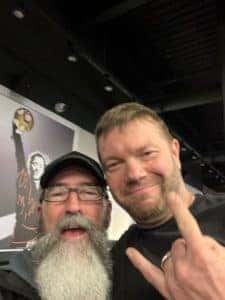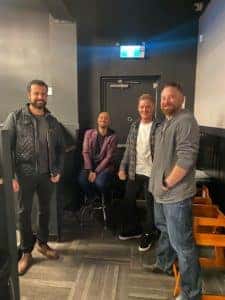 Finance Appreciation – October 2022
The month of September we celebrated the Finance Manager team of our Kelowna and Vernon stores, as an appreciation for all the hard work they do everyday. Our amazing Finance managers had a great dinner at The Modest Butcher – Kitchen + Market at the Mt. Boucherie Winery. Thank you Finance team for being so awesome and all your hard work!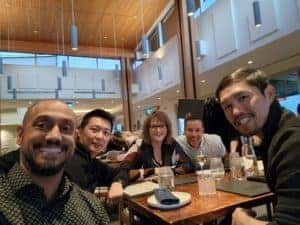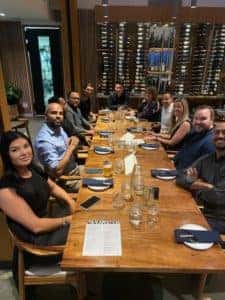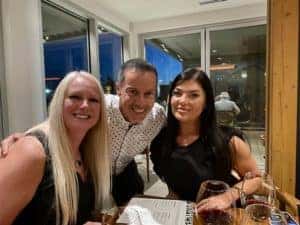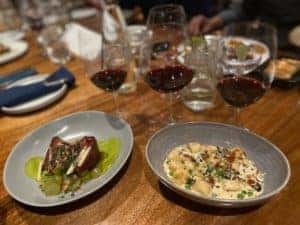 Foundry Wellness on Wheels at Lexus – September 2022
The Foundry Kelowna operates a first of its kind in BC, mobile unit that provides health and mental health care to young people 12-24 years old in three Central Okanagan communities (Lake Country, Westbank First Nation and West Kelowna) where there are barriers to accessing these services. The big van stopped by at Lexus of Kelowna to show us around. We're very proud to be able to support this great organization at Sentes.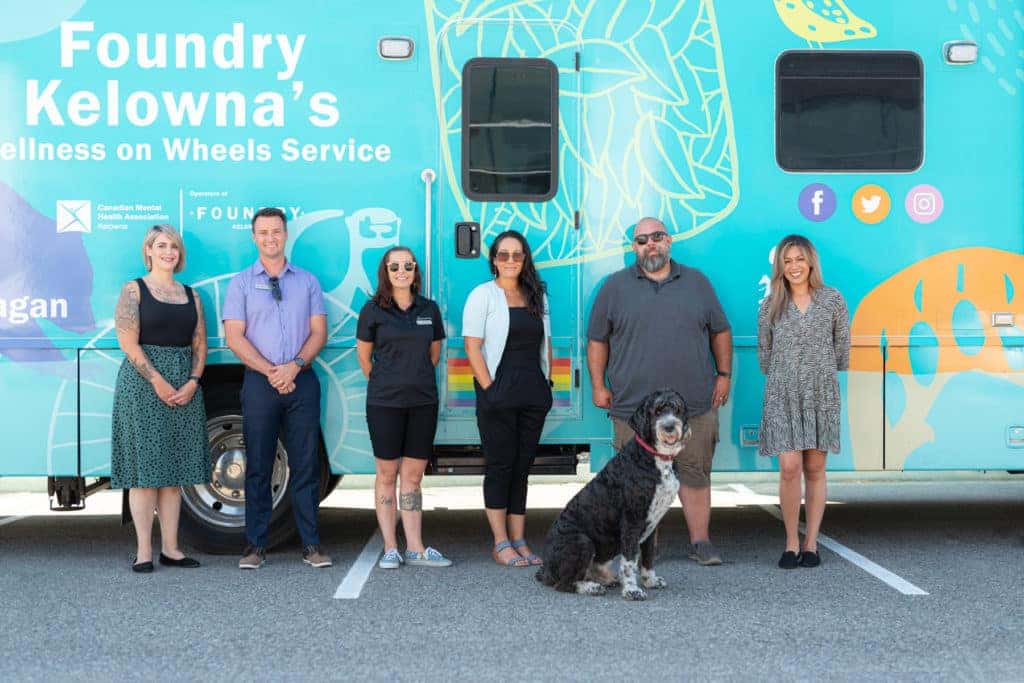 Goodbye BBQ Season – September 2022
Looks like the weather is starting to cool down and with it all the summer fun and activities, including BBQ's. But don't worry, we will still have a lot of fun this fall season! Who is ready for Halloween?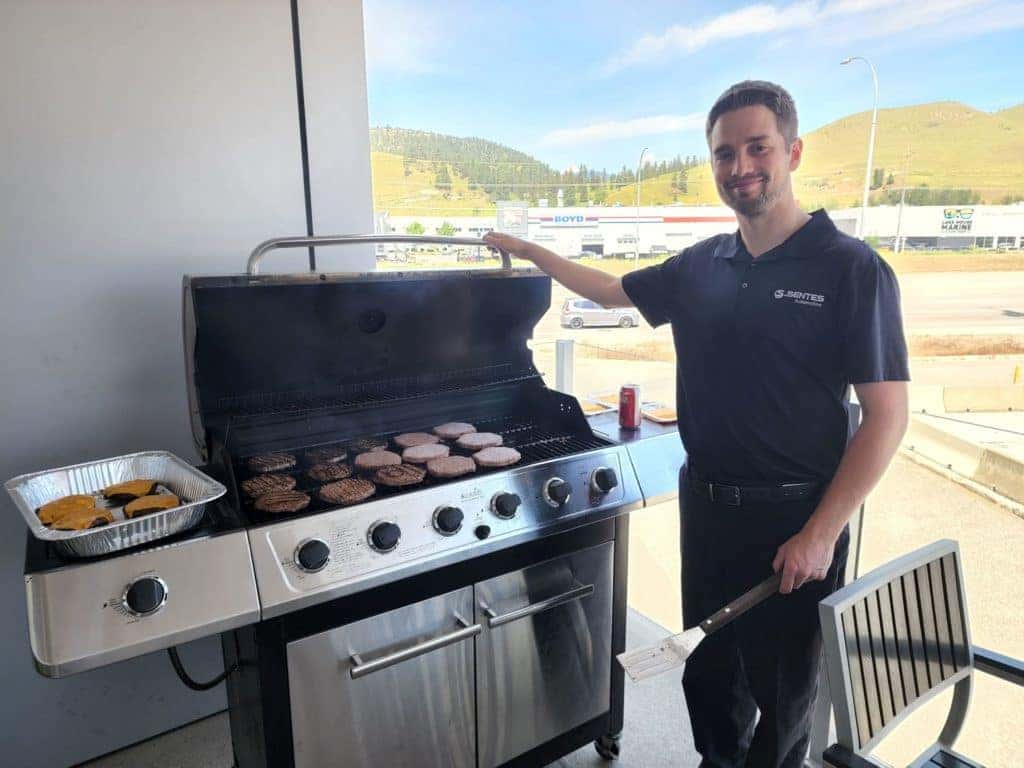 Pamela Pearson, our famous celebrity – September 2022
Talk about being famous and popular! Our very own Director of Internal Operations, Pamela Pearson, was featured in the 'Level Up' Magazine for the month of August! Congratulations Pam! We are so lucky to have the honor to work with you. Hard work pays off, no doubt!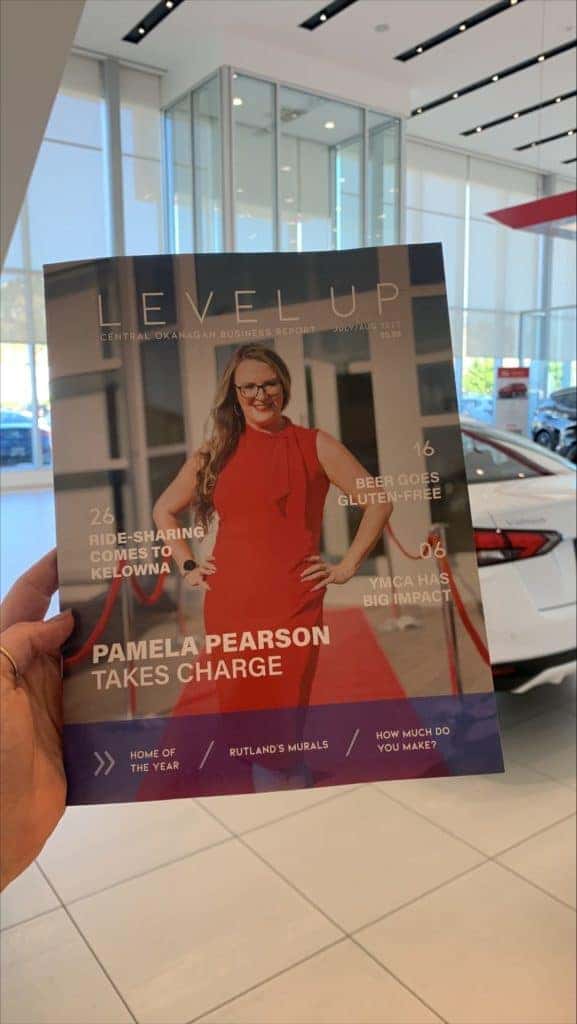 Okanagan College in the house – August 2022
During the month of August, we received some special guests in our Kelowna stores. Three students from the Okanagan College joined us to successfully complete their work term of the Automotive Service Technician Program. They also learned more about the Sentes Apprenticeship Program.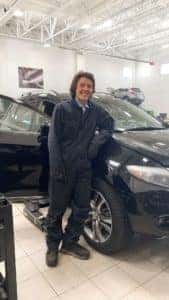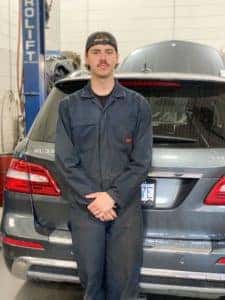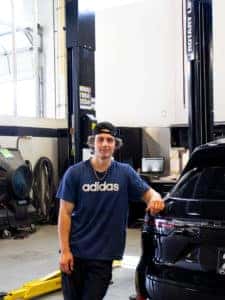 Kelowna Service Staff Appreciation – August 2022
Who says hard work doesn't pay off? This month we celebrate and appreciate our service team from our Kelowna stores with a nice dinner cruise with good music, many laughs and tequila? Thank you, team, for all the hard work you do everyday!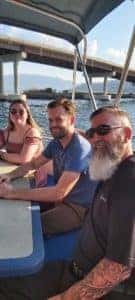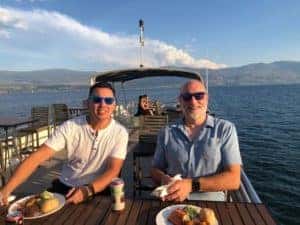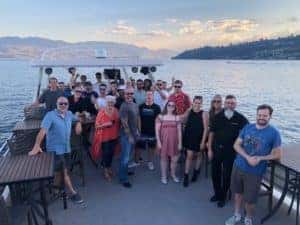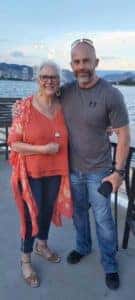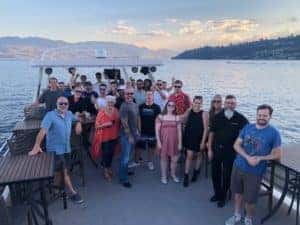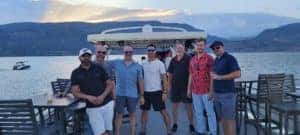 Manager Appreciation Event – July 2022
We had the chance to celebrate our managers at Mission Hill Winery on Saturday July 16th. Each manager was welcomed to join us for a reception out on the Occulus Courtyard and wine-paired dinner out on the Loggia Patio as the sun set over the Okanagan Valley. Thank you for all your hard work. We appreciate everything you all do for your teams and each of your stores.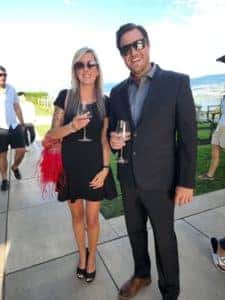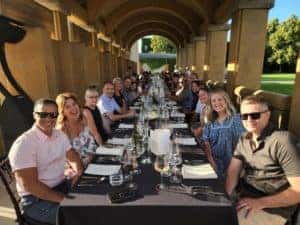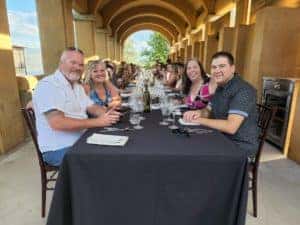 Sales Appreciation – July 2022
The month of July we celebrated the Sales team of our 3 Kelowna stores: Kelowna Mercedes-Benz, Lexus of Kelowna and Kelowna Infiniti Nissan as an appreciation for all the hard work they do everyday. We treated the team to a night out at Freddy's Brew Pub, followed by bowling & beer at McCurdy Bowling Centre. Thank you sales team for being so awesome!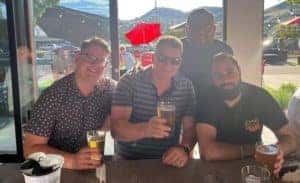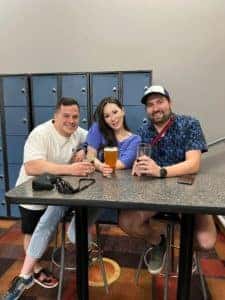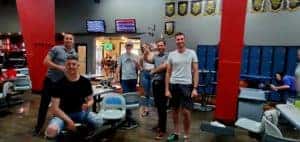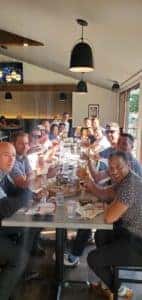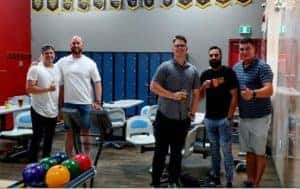 Automotive Business of the Year – June 2022
Our Lexus of Kelowna store was nominated for the Thompson Okanagan Business Excellence Awards, and was chosen as a finalist in the Automotive category. This award is a celebration of the finest and most successful businesses in the Thompson Okanagan region – from Kamloops to Oliver. Pam and Millie attended the ceremony on June 16th at the Coast Capri Hotel in Kelowna. Congratulations Lexus of Kelowna!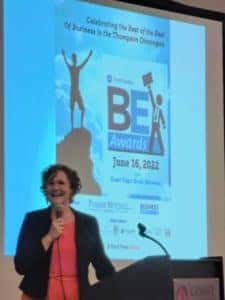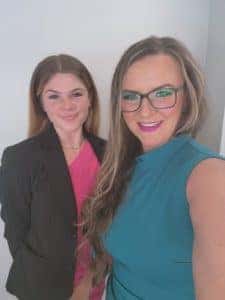 Okanagan College Tour – June 2022
Earlier this month, we welcomed students from the Automotive Service Technician Program at Okanagan College. Alejandra and Rafal walked them through 2 of our 4 stores, Lexus of Kelowna and Kelowna Infiniti Nissan. Students had the chance to learn about our Apprenticeship Program as an opportunity to gain experience, grow and most important, securing a job in their field after graduation.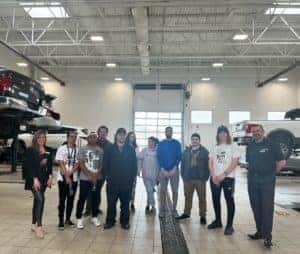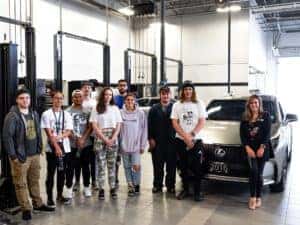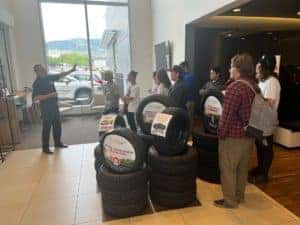 President's Award Trip – May 2022
We celebrated the top Sentes Automotive sales consultants for all the hard work over the last year. In attendance of this trip was Colton Steeds (Lexus of Kelowna), Eric Jameson (Kelowna Mercedes-Benz), Vik Jaiswal (Kelowna Infiniti Nissan), Mark Samson (Kelowna Infiniti Nissan), Dylan Tran (Kelowna Infiniti Nissan), and Calvin Reich along with their spouses. After a two-night stay at Watermark Beach Resort, they finished their adventure at the Kartplex at Area 27 Race Track. Congratulations all!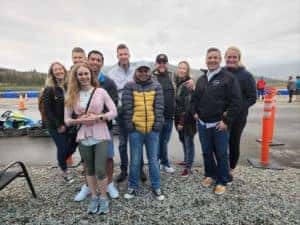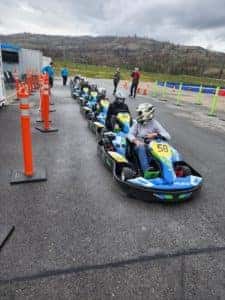 Employee Appreciation Program – April 2022
Throughout April we have continued showing our appreciation for our team members by selecting positions to celebrate and recognize, with a personal touch. This month, we recognized receptionists, sales admins, lot managers, and photographers. We celebrated each person by ordering them lunch from their restaurant of choice, and gifting them a gift card and item from their favorite local spots. We appreciate each and every one of you!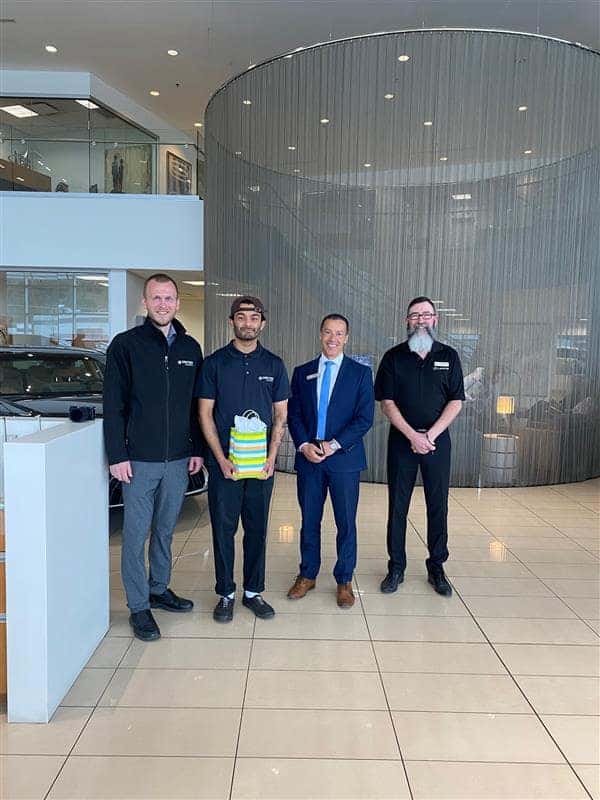 Lexus 10 Year Anniversary – April 2022
We were thrilled to celebrate our Lexus dealership's 10 year anniversary. We celebrated with an open house for staff and spouses, featuring local beer, wine and food!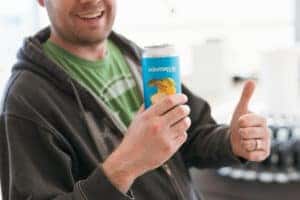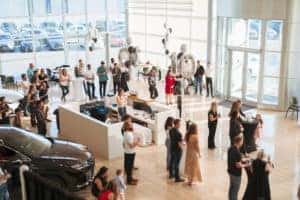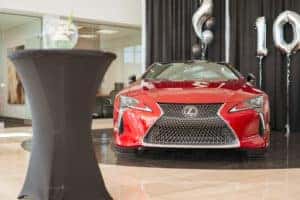 Lexus Pursuit of Excellence Award – March 2022
We are extremely proud of our Lexus of Kelowna team for being awarded the 2021 Pursuit of Excellence award, ranking top 3 in Canada. We celebrated our entire Lexus of Kelowna team with an evening for them and their spouses at Mission Hill Winery in Kelowna.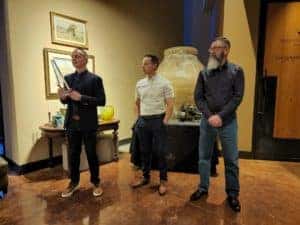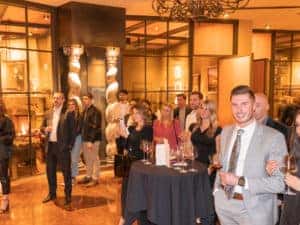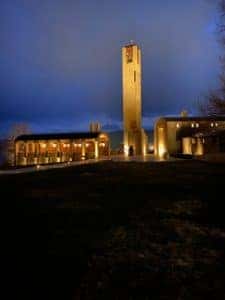 Sentes Ice Skating Day – March 2022
Our team rented out our local ice rink and invited our staff and their families for an open skate with the kids, followed by a staff hockey game!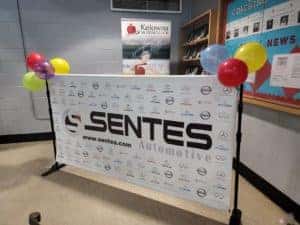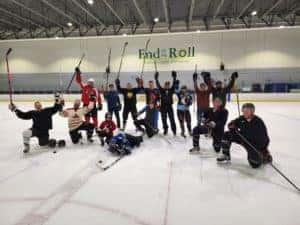 Lexus Pursuit of Excellence Elite Award 2021 – February 2022
For a second year in a row, Lexus of Kelowna is a Lexus Pursuit of Excellence award winner! Our dealership came in 3rd place in the pursuit of excellence competition out of 13 Lexus dealers across Canada. This could not be achieved without the hard work of each and every member of the Lexus team.